A4 Ogunfemi Charity Foundation
We are a non-profit organization committed to creating a positive and lasting impact in the lives of individuals and communities facing various challenges. Since our establishment, we have been driven by the vision of a compassionate society where everyone has equal opportunities for growth, empowerment, and well-being.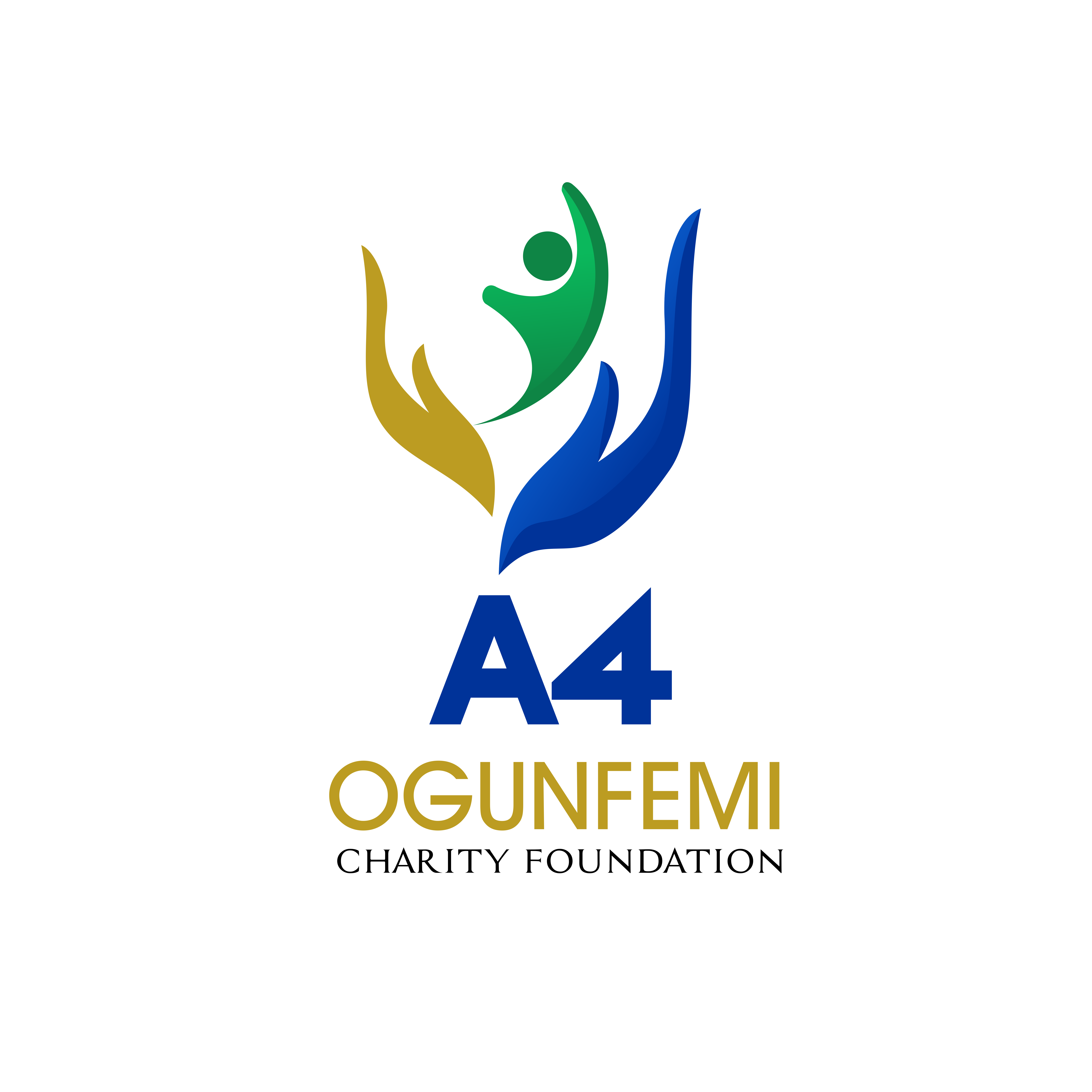 Account Details for Donation / Support

Guaranty Trust Bank (GTBank)
0018716138
About Dr. Adetokunboh A G Ogunfemi
Dr. Adetokunboh A G Ogunfemi, a renowned philanthropist, is the esteemed Founder and Chairman of A4 Ogunfemi Charity Foundation. Born in the United Kingdom in the mid-60s, Dr. Ogunfemi experienced a childhood deeply rooted in communal parenting and the instillation of discipline and strong values. Raised by a strict disciplinarian father and a hardworking businesswoman mother, he and his siblings were awakened at the early hour of 4:30 am to observe morning prayers and perform household chores before attending school.